Best Chevy Silverado Suspension Upgrades
The Silverado is a popular line of full-size and heavy-duty pickup trucks that has been a staple of the Chevrolet lineup since 1998. Over two decades, these rugged trucks have earned an unparalleled reputation for handling the most demanding hauling challenges. They're the perfect trucks for transporting heavy loads, towing trailers or carrying tools and supplies.
As a proud Silverado owner, you drive your truck over difficult terrain and use it for work and play. While the vehicle itself can take the pounding, its suspension system can eventually wear out. Replacing worn or broken springs and other essential suspension components ensures a smooth, safe ride.
General Spring is your headquarters for everything you need to make the best suspension system upgrade for a Silverado. We carry a wide assortment of leaf springs, heavy-duty coil springs, SuperSprings and other parts and accessories. Trust our 50+ years of specialized expertise to deliver the most reliable, cost-effective solution for your truck.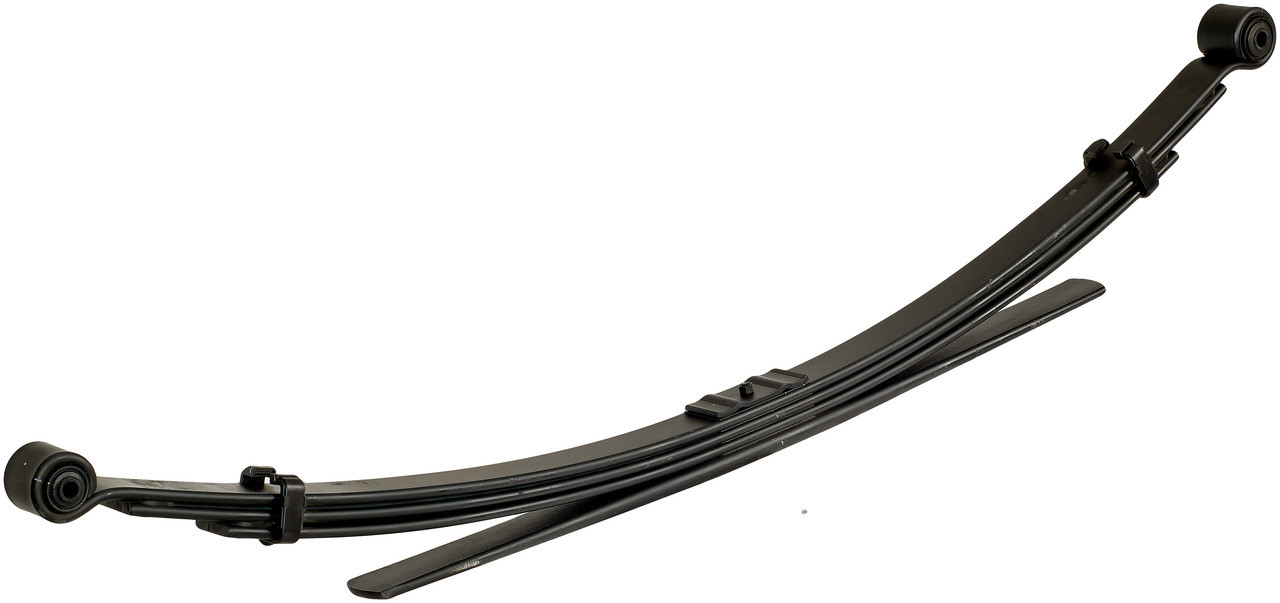 Silverado Leaf Spring Upgrade
Leaf springs are the most commonly used springs because of their simple design and easy installation. They serve as a linkage to hold the axle in position, eliminating the need for separate linkages. We offer rear leaf springs that provide a significant towing upgrade for a Silverado 1500, 2500HD and other popular models. Front leaf springs are also available that can improve the handling of your truck. We feature leaf springs for various Silverado model years.
Heavy-Duty Chevrolet Silverado Coil Springs
If you're looking for a more powerful Chevy Silverado suspension system upgrade, consider installing heavy-duty coil springs. HD springs have shock absorbers mounted inside the spring unit for a smoother, more stable ride. They provide extra hauling capacity, which is ideal if you're transporting heavy loads. They're also maintenance-free, which saves time and labor. Our inventory includes HD coil springs for the 2007-2017 Silverado 1500 and GMC Sierra 1500 model years.

SuperSprings for Your Chevy Silverado
SuperSprings are revolutionary products that only engage when your factory leaf springs reach their maximum load capacity. You'll experience a smoother, more controlled ride under load conditions without squeaks, groans and rattles. Installing SuperSprings provides an instant Silverado rear suspension upgrade, increasing the truck's ability to handle and tow heavier loads. SuperSprings are simple to install, as you can bolt them onto existing leaf springs in less than an hour. We offer SuperSprings for various Silverado/Sierra 1500 and 2500 models.
Why Buy Suspension System Parts From General Spring?
General Spring has specialized in vehicle suspension systems since 1965. We support our OEM-quality product offerings with the best service in the industry. We provide fast shipping to virtually anywhere in the United States. We also respond quickly to all customer inquiries.
Browse our inventory of Chevy Silverado suspension parts and place your order online today. Give us a call at 1-888-829-0619 for additional product and pricing information.