Best Toyota Tacoma Suspension Upgrades
Toyota has a solid reputation for manufacturing reliable, hard-working pickups, and the Tacoma is no exception. Toyota began producing a line of Tacoma compact trucks in 1995 and eventually transitioned to mid-size models. Many older Tacomas are still on the road and providing dependable service to their owners.
If you use a Tacoma for work or play, you place a heavy demand on its suspension system. When springs or other parts and components wear out, you need a supplier you can trust for a fast, high-quality replacement.
If you're looking for the best suspension for a Tacoma, turn to General Spring. As leading suspension system specialists since 1965, we offer a wide selection of OEM leaf replacement springs, as well as heavy-duty performance upgrades. With our competitive pricing and excellent service, you'll always get the best value for your money.
Leaf Spring Upgrades for the Toyota Tacoma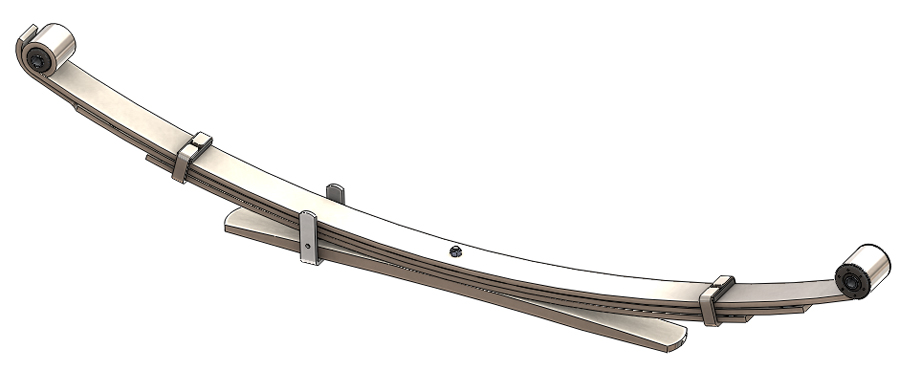 Leaf springs are the most basic vehicle spring type and are easy to install. A typical leaf spring assembly consists of thin, multiple leaves for excellent flexibility and superior load control. Leaf springs are a good choice if you're making a Toyota Tacoma rear suspension upgrade, as they can accommodate higher backend loads. General Spring is your one-stop online source for Tacoma leaf springs for a variety of models in years ranging from 1995-2014.
Toyota Tacoma SuperSprings
SuperSprings are ideal for improving the ride quality and handling of heavily loaded trucks. Consider SuperSprings if you use your Tacoma to haul heavy, bulky items or boats or trailers. You can install them by attaching them to the top of your existing leaf springs — the process takes less than an hour. SuperSprings are maintenance-free, which can save time and reduce costs if you own a business with a fleet of Tacomas. General Spring carries SuperSprings suspension kits for several Tacoma versions from 1995-2010.
Roadmaster Suspensions for a Tacoma
A Roadmaster Active Suspension (RAS) offers an alternative to a standard Tacoma leaf spring upgrade. RAS is a simple retrofit for a Tacoma equipped with rear leaf springs with up to a 1 1/2 ton capacity. It transforms a basic passive leaf spring system into a mechanically active suspension that absorbs and dissipates load source energy. The result is substantially improved traction, handling and control. We offer RAS solutions for various Tacoma models from 1995-2013.
Why Choose General Spring?
With our more than 50 years of specialized vehicle suspension expertise, you can count on us to recommend the right products for your Toyota Tacoma suspension upgrade. All leaf springs come with a one-year warranty for your protection and peace of mind. We visually inspect every item before shipping to ensure it's free of defects. Fast shipping is available to anywhere in the U.S.
Browse our selection of Toyota Tacoma suspension products and place your order today. Call us at 1-888-829-0619 or contact us online to learn more.